After School Pickup Program
Our After School Program is designed to give your child's after school care a purpose.
This is NOT a daycare but rather a real Martial Arts experience that will teach your child the life skills of respect, discipline, focus, a no-quit attitude, and invaluable self-defense skills.
We pick up your child(ren) after school every day in our After School Shuttle Buses and bring them back to our facility, complete with 2 training studios, for a fun and focused program until 5:45 pm.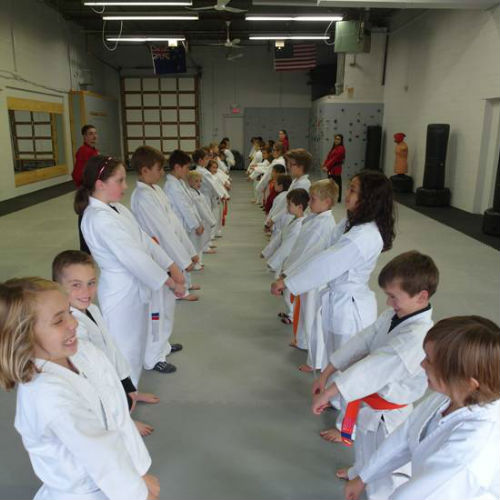 We offer 3-day, 4-day, and 5-day programs for ages 4 to 13.
We endeavour to offer you and your children a quality program. Our program is run by 8th degree Grand Master Mike Martin and his staff of 3rd and 4th degree Black Belt instructors. We've trained in Tae Kwon Do since we were young kids, and now we want to give that experience to every child.

Your child(ren) will learn:

- Tae Kwon Do skills necessary to advance in the art
- How to be courteous and show respect to teachers, students, parents, and friends
- How to be confident and gain friendships with many different kinds of people
- How to persevere and never give up to gain a sense of achievement
Dedicated homework time and snack time
Pick up and transportation from school
PA Day Camps (8 am - 6 pm) at a 50% discount off regular price
Please note, testing fees are separate as well as additional equipment (i.e. Sparring gear at Green Stripe Belt Level, weapons at Blue Belt Level).
Free play with activities such as soccer, basketball, rock climbing, air hockey, arts and crafts, and more...
1 hour of Tae Kwon Do lessons every day
The Martial Arts Uniform
March Break Camp (9 am - 5 pm) included based on your ASP program, additional days at 50% discount off regular price.
After School Program Sign Up

Please fill out the form below separately for each child you wish to signup: