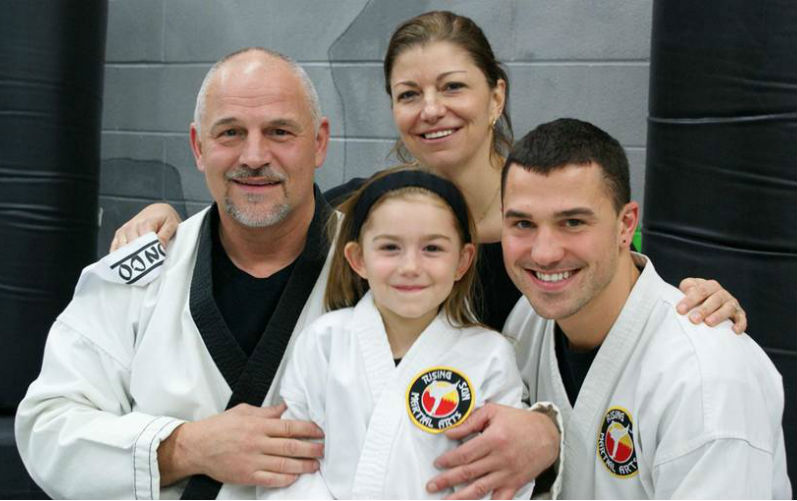 Rising Sun Martial Arts
Owned and operated by 8th degree Grand Master Mike Martin
Master Martin along with our instructors and youth instructors, has been dedicated to teaching the skills and techniques that will improve students physically and mentally, and the philosophy that will teach students patience, perseverance, and discipline for over 45 years. Our classes have a fun and friendly atmosphere and at the same time offer the discipline and respect that is inherent to Martial Arts.
Rising Sun Martial Arts has 2 large training studios that are fully equipped. One studio is completely dedicated to our After School Program, and the other is dedicated to our evening and weekend Tae Kwon Do programs. In this way, we are able to offer high-quality programs no matter what your needs are without class schedules conflicting or programs overlapping.
We have many programs including:
Evening and Weekend classes for Kids, Teens, and Adults
Little Ninjas classes for 3-6-year-olds
Kids Camps (Summer, Winter, March Break, PA Days, Easter)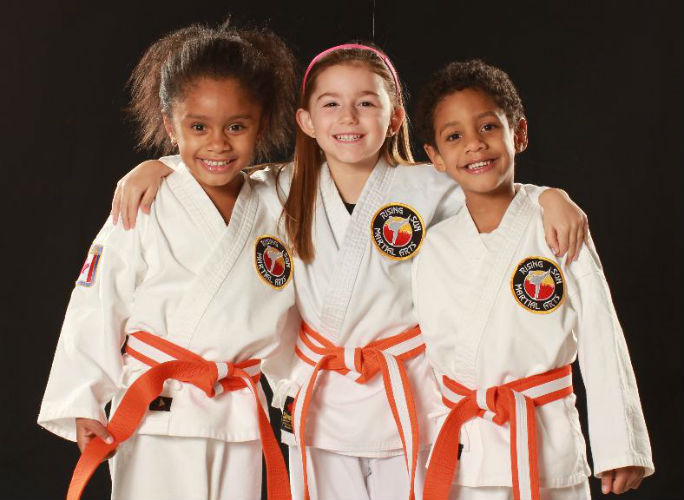 Our Philosophy:
At Rising Sun we believe that martial arts isn't just something you do, it's something you are. We teach men, women, and children to defend themselves, and we also stress the life lessons of:
Respect
Courtesy
Integrity
Self Control
Perseverance
We encourage all of our students to be the best that they can be, and always to use what they learn to better their community.