Martial Arts Kids Programs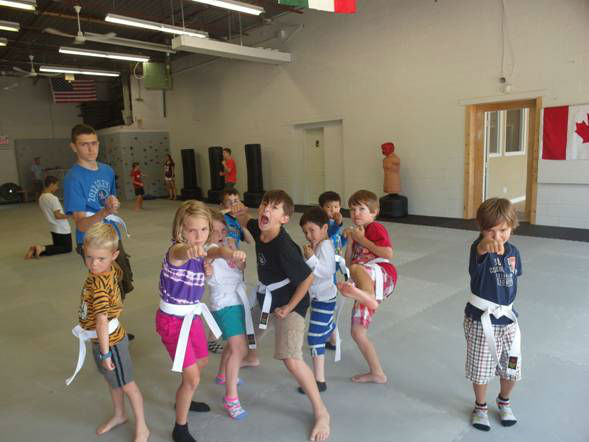 Martial Arts for Kids

Our Kids Tae Kwon Do program is designed to teach children the traditional art of Tae Kwon Do in a fun, interactive, and motivational way. Martial arts are a great way for kids to gain self-esteem, confidence, and a sense of leadership. We encourage all of our young students to do their personal best inside and outside of class. Call or email to set up a 2-week free trial!
In our classes your child will:
- Stretch and warm-up for 15 min
- Work with a partner doing fun relay exercises for 10 min
- Use the punching bags to learn and practice punching and kicking techniques
- Work in a small group learning forms and steps to prepare for the next level
- Improve their balance, coordination, and physical fitness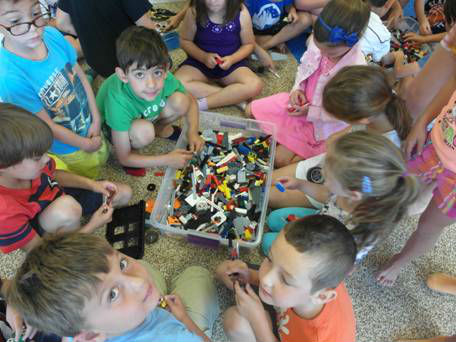 Reward Accomplishments with New Skills

As your child progresses he/she will earn rewards such as the time at the rock climbing wall, racing games, and contests. They will have fun while using the strength, speed, and teamwork that they learn in class.
Our young students succeed because our instructors work as a team with the parents so that the children are always supported. If a child starts to struggle, extra help is always available to give them the best chance to succeed.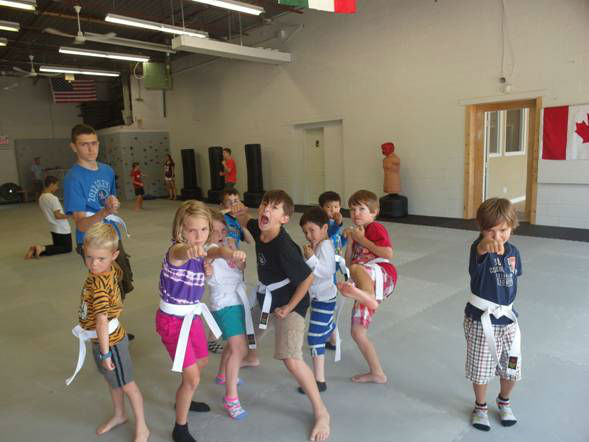 At Our School, We Believe That

- No child should be left behind
- Parents and instructors should work together for the best chance of success
- Kids should work hard and have fun as they move up the levels
- Kids should learn how to focus, work as a team, and become leadersRespect, discipline and self-control should be emphasized
- Success is not defined by the belt level, but by the happiness and real-life benefits children receive from class
From white belt to black belt, and all the belts in between, your child will grow and develop continuously both in body and in mind. Help your child learn perseverance, patience, respect, and teamwork.
Contact us by phone or email to try a 2 Free Week of training today!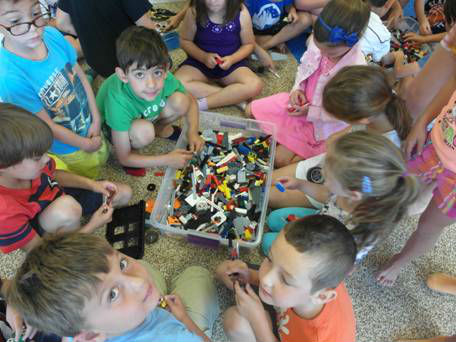 Our program runs all year round!

We offer 3 membership options for students.

Option 1: 6-month unlimited classes
Option 2: 1-year unlimited classes (includes Uniform)
Option 3: 1 year commitment, monthly payments, unlimited classes

Schedule for Kids Tae Kwon Do:

Beginner students age 6+:
Monday 6 pm, Tuesday 6 pm, Thursday 6 pm, Saturday 11:45am and Sunday 11:45am
Beginner students age 3-6:
Little Ninjas Wednesday 5 pm, Saturday 11 am and Sunday 11 am

Students would begin in our White belt to Orange stripe classes during the evenings, as well as our Kids/Family All Belt classes on the weekends. These classes are suitable for children ages 6+. With 5 class options to get started with, we highly recommend that our students attend at least 2-3 classes per week. As students advance, even more, class options become available to target the higher belt levels. Outlined above are the classes suitable for beginner students. Please see our Schedule page for an outline of all the classes.