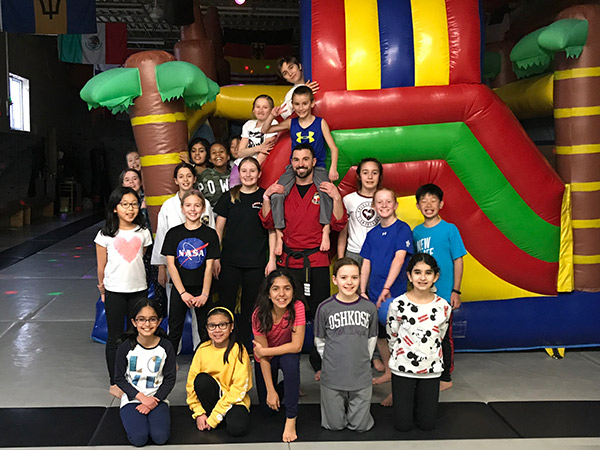 Ninja Birthday Party at Rising Sun Martial Arts! -- Oakville Ontario

Looking for a fun birthday party that your child and their friends will always remember? Have a Ninja Birthday Party at Rising Sun Martial Arts
We run a 2-hour party consisting of a 45 minute interactive mini martial arts lesson complete with instructor lessons on basic Tae Kwon Do kicks and punches, use of punching bags, and breaking a real wooden board.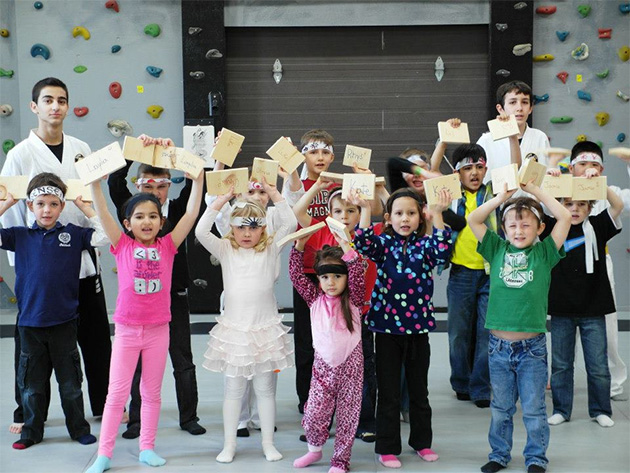 Exciting Tae Kwon Do Demonstration Oakville Ontario

Our black belts also give a demonstration of some advanced Tae Kwon Do techniques and some weapons skills
(Bo staff, Nunchucks, etc...)
This is followed by a 15-20 minute break for food, cake, and happy birthday singing, and is finished off with 1 hour of free time with our inflatable bouncy castles, rock climbing wall, soccer, basketball and more games. All of this is supervised by us, which allows you to relax and enjoy your child's party.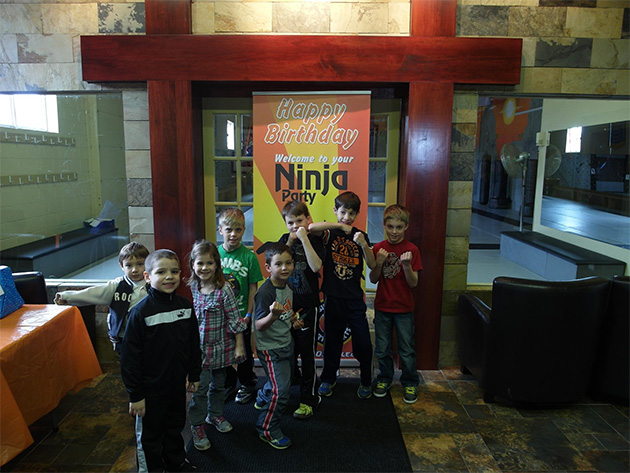 Free Items for Each Party Guest!

Each party guest will receive a Rising Sun water bottle, candy treats and 2 FREE weeks of Tae Kwon Do classes.
Feel free to bring any decorations and food!
Birthday Party Pricing
0-10 Kids = $299+ tax
11-15 Kids = $339+ tax
16-20 Kids = $399+ tax

Cancellations or alterations to the party schedule require a 48-hour notification.

We require a credit card number and a non-refundable deposit in order to book a reservation.

Saturday 3:30pm-530pm
Sundays 1pm-3pm or 3:30pm-530pm

Contact us to book your child's party today!